| Service | Price | |
| --- | --- | --- |
| Emergency Eye Appointment | £60 | |
| Eye Examination with OCT Scan | £90 | |
| Eye Examination with OCT Scan and Contact Lens Aftercare | £140 | |
| Initial Contact Lens Fitting Consultation | £150 | |
| Contact Lens Aftercare | £50 | |
Fleet Street Clinic is not a VAT registered company
Optics
For over 25 years, our loyal patients have trusted us to look after their eye care – and we are very good at what we do!
We believe that eye health is a vital part of maintaining good health and wellbeing, not just about a quick check on your prescription, or selling you the latest line in spectacles. It is said the eyes are the window into the body. And it's true. Eye exams aren't just about vision. They're about your health and many health problems can be identified during a routine eye examination.
Our highly-experienced and knowledgeable Optometrists treat our patients with the utmost care and offer an individual approach to their treatment. Offering advice, diagnosing and making you feel confident in choosing the right spectacles.
Feel confident your eyes are in good hands.
You will benefit from our excellent clinical skills, top-rate service and affordable fees. If you have an eye problem, we'll help you resolve it quickly and will see things through to conclusion – pun intended!
We do all our glazing work onsite at Fleet Street Clinic, so that you can get the fastest possible delivery on any new spectacles.
Uniquely for independent opticians, Whitby & Co. takes place in a fully-supported medical environment, as part of Fleet Street Clinic – a multidisciplinary medical practice. Meaning, alongside exceptional eye care, we're able to provide fast, convenient access to all our other healthcare services, including doctors, nurses, prescription medicines and medical referrals.
Walk in, Wait & Repair
Emergency glasses repair at Whitby & Co.
We know how frustrating it can be to break your glasses, especially if you need them for the rest of your day. If you've bought glasses from us and they break, pop in and in most cases, we can repair them for you whilst you wait.
Walk in's Welcome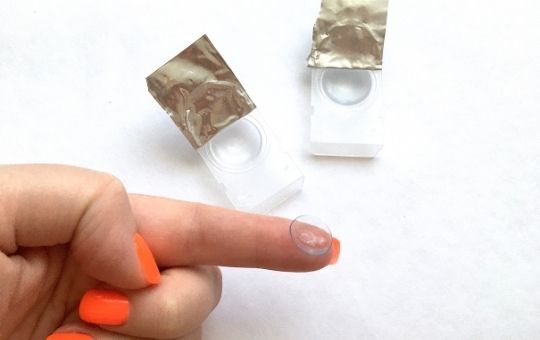 We say yes to recycling
We are part of the ACUVUE® Contact Lens Recycle Programme
Our patients and the wider general public can drop off their contact lens waste (regardless of the brand) at our clinic and we will send them off to be recycled on your behalf.

Did you know 20% of contact lens wearers flush their lenses down the toilet, others simply dump them in the bin after use. Because contact lenses are not biodegradable they end up in our rivers, seas and oceans. Being denser than water, they float to the bottom and are consumed by creatures who mistake micro-plastics for food. This can have adverse effects on the food chain and the environment. Recycling contact lenses instead put a stop to this chain of events.

We're looking to a greener future.
Book an Eye Care Appointment
| Service | Price | |
| --- | --- | --- |
| Emergency Eye Appointment | £60 | |
| Eye Examination with OCT Scan | £90 | |
| Eye Examination with OCT Scan and Contact Lens Aftercare | £140 | |
| Initial Contact Lens Fitting Consultation | £150 | |
| Contact Lens Aftercare | £50 | |
Fleet Street Clinic is not a VAT registered company
Experience is Everything
When it comes to your health, experience is everything.

Our dedicated clinicians deliver unparalleled, individual care and attention. Experience translates into good clinical judgement, early and accurate diagnosis, timely treatment, and excellent, all-round care.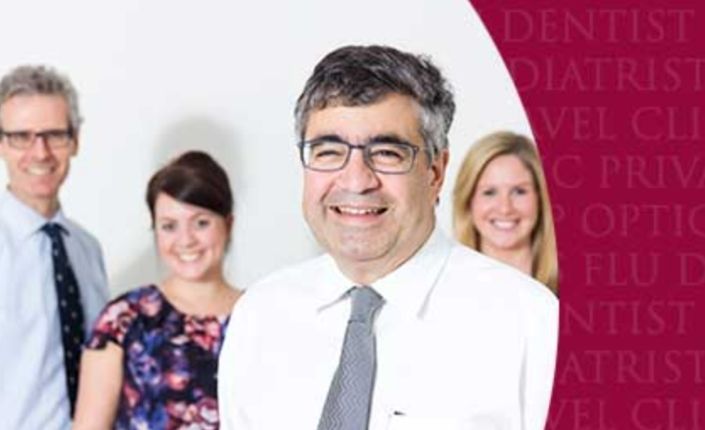 It also brings fast access to a broad network of world-class specialists across the full range of medical and surgical disciplines.
When it comes to delivering excellence in private medical care, experience counts.
FAQs
An eye examination will help assess your vision but also reveal vital information about your overall eye health as well as your general health, such as diabetes and blood pressure. Vision can change rather rapidly and it is important to ensure that you have the most up-to-date and accurate prescription to prevent any further damage to your eyesight.
A regular eye examination is important, even when you feel like you can see well. Generally speaking, you should have an eye examination every two years unless advised sooner by your optometrist. Certain people may require more regular eye examinations, such as those with diabetes or those with a family history of glaucoma. If you have any obvious changes to your vision then you should seek attention immediately.
Over time, diabetes can cause damage to your eyes that can lead to poor vision or even blindness. Around 1 in 5 people with type 2 diabetes experience problems with their eyes and vision. It is recommended that those with diabetes have more frequent eye examinations to monitor for diabetic eye diseases.
Yes. During your appointment, the optometrist will show you how to insert and remove your contact lenses and then ask you to demonstrate this several times until they are sure you are comfortable doing it yourself. You will also have a follow-up aftercare appointment to check how you are getting on with them.
Because you are inserting something into your eye using your finger, wearing contact lenses can make you more susceptible to eye infections. Therefore, good hygiene and a thorough eye care regime is essential for contact lens wearers to prevent infections. You can do this by always washing your hand thoroughly before handling your contact lenses and ensure you clean and store your lenses properly. The optometrist will discuss this in greater detail with you during your appointment. There is the option for daily contact lenses which are once-use and do not require overnight cleaning or storing – they get thrown away at the end of the day.
Absolutely. There are several reasons for still needing glasses such as, your eyes needing to rest and taking occasional breaks from wearing contact lenses. They are also good just in case you develop an eye infection or injury, have seasonal allergies and/ or require you to temporarily stop wearing contact lenses. Essentially, it's important to have a backup that can aid your vision if, for whatever reason, you are unable to wear your contact lenses.
Your spectacle and contact lens prescription will most likely be different, this is due to how close they sit to your eyes. As contact lenses are directly on the eye and glasses sit further away on the bridge of your nose, they are most likely to be independent of each other and therefore the prescription cannot be interchangeable.
Yes. Many people with astigmatism choose to correct their vision with contact lenses. Not all contact lenses are suitable for astigmatism, so your optometrist can discuss the options available and advise on what might best suit you during your appointment.
Yes, we are able to add a prescription to any of the sunglasses we sell. If we do not have a style that you like, you can bring in a pair of sunglasses you'd like us to adapt into prescription sunglasses.
Please bring these with you to your appointment.
The first proper eye examination is usually recommended for children around age 4. If you have any concerns about your child's vision, then book an appointment as soon as possible. We are a family-friendly clinic and all our optometrists have a breadth of experience examining children's eye health.
No. Currently, this is not a service that we offer. We can however refer you if you require this service. Please speak to your optometrist at your next eye appointment.
We are conscientious that some of our patients or their close family members are deemed clinically vulnerable. Therefore, all our staff are fully vaccinated against Covid-19 for your protection and peace of mind.