Onsite Corporate Health
Many of our services can easily be brought into the workplace – there is a vast range of possible options, from regular clinics to organising wellness/health promotion days, to supporting one-off projects. We are flexible in our approach and happy to work with you in providing a customised package to meet your specific needs. Onsite visits are a time-efficient and convenient way to look after your staff's health.
Bringing health services to the workplace not only reduces the amount of time employees take off work to attend doctors appointments but it also demonstrates to your employees that their health is a top priority for your corporation.
Regular health appointments are essential for managing any long-term health conditions that are likely to worsen over time. They are also good for early intervention for those deemed "healthy". Some diseases are symptomless, so without regular check ups they could be unknowingly causing long-term damage. Early diagnosis can save lives and repair reversible damage.
We will always ensure that your staff will be seen by the same clinician to allow for continuity of care as they are able to get to know the individual employees and their health status. This usually reduces the amount of sick leave taken by employees and improves morale, general wellbeing, and productivity.
Whatever it is you need, one of our dedicated corporate managers will be assigned specifically to you and they can offer their expert advice, as well as organise any services you require.
Protect your Employees' Health - Enquire today.
Experience is Everything
When it comes to your health, experience is everything.

Our dedicated clinicians deliver unparalleled, individual care and attention. Experience translates into good clinical judgement, early and accurate diagnosis, timely treatment, and excellent, all-round care.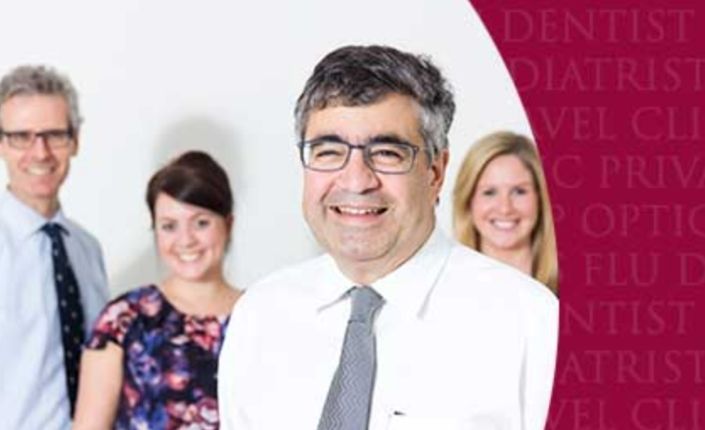 It also brings fast access to a broad network of world-class specialists across the full range of medical and surgical disciplines.
When it comes to delivering excellence in private medical care, experience counts.

FAQs
If you are unsure which service might best benefit your employees, feel free to make an inquiry using the form above or call a member of our corporate business team and they can advise you on whatever you need. We can provide examples of services we have previously carried out for similar businesses and feedback we had from that in order to tailor our services to best suit your needs.
If you think you might benefit from one of our services, you can either make an inquiry using the form above or give us a call. Either way you will be referred to one of our corporate business managers who will look after you. They can provide you with guidance and advice on all our services.
This can depend on the specific service and you can discuss this with your corporate business manager, but generally for larger companies, a weekly clinician onsite is not uncommon. However, for smaller enterprises, a clinician onsite monthly with annual medicals could be sufficient. We can go through your desired outcome and propose a schedule for you to consider. Send us an enquiry to discuss your options.
Not for onsite services but we can do this as a supplementary service to an onsite clinic or as a standalone service. A service bundle would allow you to buy a block of appointments at a reduced rate for your employees to book into the clinic and use as they wish.
We are conscientious that some of our patients or their close family members are deemed clinically vulnerable. Therefore, all our staff are fully vaccinated against Covid-19 for your protection and peace of mind.