Corporate Healthcare Services
A healthy workforce is a satisfied and productive workforce.
We offer a full portfolio of corporate healthcare services to support your employees' health and wellbeing.
This includes: corporate workplace vaccinations, annual medicals, on-site clinician services, crisis management and specialist occupational health. From the start of the pandemic, we have also offered a full range of workplace testing options and back-to-work support.
If you're looking to implement or upgrade a wellbeing strategy for your business, we are ready to help.
Our services can be tailored to meet your exact needs, to ensure you have the perfect system in place to support the health of your employees.
Why choose the Fleet Street Clinic?
We'll build a plan around your needs
You'll have a dedicated and passionate account manager
We are highly experienced
Our services are flexible and scalable
We are uncompromising on quality – we hold SEQOHS accreditation, the highest UK quality standard for occupational health.
Investing in staff health and wellbeing is a great way to improve motivation and reduce sickness absence. Together, we can create a healthier work environment for all.
Together we can support your employee's health
We would highly recommend their services and support.

As clients of The Fleet Street Clinic since early 2018, we would highly recommend their services and support. They are responsive in dealing with urgent queries and efficiently handle general requests including flu vaccinations, workstation assessments and new starter health checks.
All staff are professional, friendly and a pleasure to liaise with.

- Tanya Sinclair, Senior Secretary, The Society and College of Radiographers
Protect your workforce, enquire today
Experience is Everything
When it comes to your health, experience is everything.

Our dedicated clinicians strive to deliver unparalleled, individual care and attention. Experience translates into good clinical judgement, early and accurate diagnosis, timely treatment, and excellent, all-round care.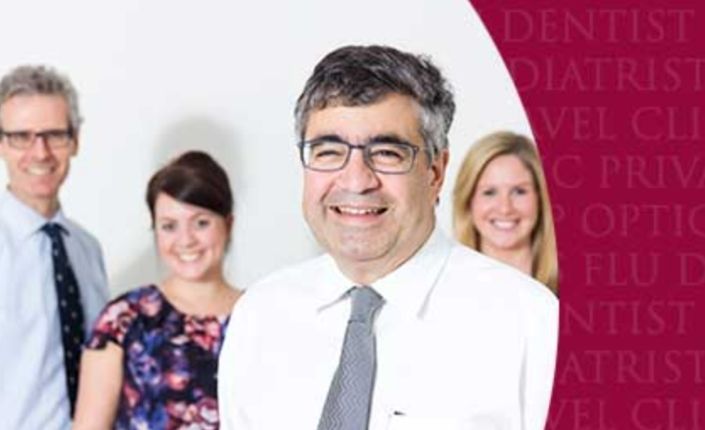 It also brings fast access to a broad network of world-class specialists across the full range of medical and surgical disciplines.

When it comes to delivering excellence in private medical care, experience counts.
FAQS
Yes, we have vast experience supporting larger corporates with mass testing. It is safer to choose an experienced provider when choosing for large scale healthcare as it comes with very specific challenges. We thrive off the intricate planning and fast paced environments usually associated with mass screening or testing programmes. Send us an enquiry outlining your needs and we will provide you with a quote.
Yes, our portfolio of corporate clients is a variety of large corporations to small enterprises. We can deliver all our services to any company of any size. We will work with you to determine the most appropriate services for your team.
We are conscientious that some of our patients or their close family members are deemed clinically vulnerable. Therefore, all our staff are fully vaccinated against Covid-19 for your protection and peace of mind.