Dr Richard Dawood
BSc MB BS MD DTM&H FRCR DRCOG FFTM RCPS (Glasgow) CTH CTropMed
Medical Director and Travel Medicine Specialist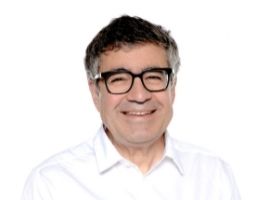 Dr Richard Dawood has practised for over 35 years and was one of the first doctors in the UK to establish Travel Medicine as a distinct speciality. Richard is the most senior UK travel medicine specialist working exclusively in a private setting.
Richard trained in medicine at University College Hospital and studied tropical medicine at the Liverpool School of Tropical Medicine & Hygiene. He practised in a variety of clinical settings at teaching hospitals in the UK and overseas before establishing the Fleet Street Clinic with Gillian Whitby in 1995. He has personal experience of travel in more than 120 countries around the world.
Richard is a Founding Member and Fellow of the International Society of Travel Medicine (ISTM) and has served on its Executive Board. He is also a Founder Member of the British Global & Travel Health Association and a Founding Fellow of the Faculty of Travel Medicine (Royal College of Physicians & Surgeons of Glasgow). He is a Fellow of the Royal Society of Tropical Medicine and Hygiene and the American Society of Tropical Medicine and Hygiene, a Fellow of the Royal Geographical Society, and a Trustee of the Blood Care Foundation.
"Travellers' Health" – Edited by Richard Dawood 
The first edition of Richard's book "Travellers' Health" was published in 1986, and helped set the agenda for modern travel medicine. With 10 UK and International editions of this award-winning book, it reflects a pioneering approach to providing frequent travellers with the facts they need to understand and overcome the health risks of travel. The current edition of the book – with some 70 contributors – is available from Amazon.
Richard has written for travel medicine textbooks and journals, and for media titles such as the Daily Telegraph and Condé Nast Traveler (New York). He is passionate about writing and is a member of the Society of Authors and the British Guild of Travel Writers.
Richard has contributed to news items on every aspect of Travel Medicine, and features on networks such as the BBC, Sky News, CNN and Al Jazeera. He is regularly called upon for news, television and entertainment projects across the globe, consulting on travel health issues.
All our prices can be found on each individual service page. See below an overview of our pricing.
| Service | Private Patient Price | |
| --- | --- | --- |
| Travel Consultation | £25* | |
| | *Travel Vaccinations & medications at an additional cost | |
| GP Appointments | From £85 | |
| Wellness Vaccinations | Price depend on vaccinations required | |
| Medicals | From £299 | |
| Health Screenings | From £150 | |
| Covid-19 rt-PCR Testing | From £95* | |
| | *Additional costs for nurse visits | |
| Covid-19 Antibody Testing | From £195 | |
| Focused Shockwave Therapy | From £85 | |
| Contraceptive Coil | From £175 | |
| Contraceptive Implant | From £185 | |
| Contraceptive Pill | Price depend on chosen contraceptive pill | |
| Sexual Health Services: | - Asymptomatic Consultation: £25* | |
| | - Symptomatic Consultation: £85* | |
| | - Genital Warts Consultation: £175 | |
| | *Testing & Treatment additional costs | |
| Stich Removal | From £45 | |
| Dressing Changes | From £60 | |
| Ear Microsuction | £110 | |
| Instant HbA1C Testing - Diabetes | £54.50 | |
| Optics | From £90 | |
| Flu Vaccinations | From £35 - Available from Sept '23 | |
| | *Egg-free, FluAd & Nasal Spray options available | |
| Podiatry | From £85 | |
| Acupuncture | From £85 | |
| Osteopathy | From £80 | |
| Dietitian | From £75 | |
Fleet Street Clinic is not a VAT registered company