Business Travel Health
If your employees travel abroad for work, we can help support all their travel health needs.
Work-related travel sometimes sounds glamorous, but is more often associated with sleep deprivation, stress, fatigue and depending on the location, sometimes a risk of infectious or tropical diseases.
Fleet Street Clinic is an internationally-known specialist travel clinic with a team of dedicated travel doctors and nurses who have been looking after business travellers for more than 25 years.
We provide expert advice on travel health, travel vaccinations, pre- and post-deployment medical care, bespoke corporate medical kits and supplies, and a vast range of supporting services that draw on the broad experience of our Travel Medicine specialists.
We are also able to provide same-day pre-travel and post-travel Covid-19 testing with certification using our specialist onsite laboratory. Results are available in as little as 90 minutes and offer an immediate piece of mind for those jumping straight from the plane to board room.
We have a strong focus on preventing travel-related illness and encourage an open channel of communication for your staff whilst they are away so we can make sure that any health emergencies and/ or travel disease exposures that arise can be dealt with quickly and effectively.
Under our care, we'll ensure your staff are travel-ready and have a healthy business trip.
Business travel made easy!
Protect your Employees' Health - Enquire today.
Experience is Everything
When it comes to your health, experience is everything.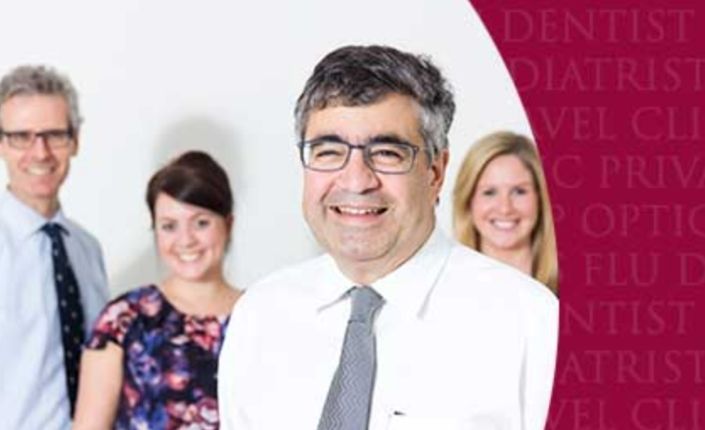 Our experienced clinicians strive to deliver excellent care across a wide range of specialties. With experience comes better clinical judgement, earlier diagnosis and improved health for our patients.
We aim to provide the best possible care.

FAQs
Yes, if you would prefer us to visit your workplace to provide travel consultations for your staff we can do this for you. We would need more details from you such as your location, how many staff you have in your team and what vaccinations you, as a company, are happy to provide. Send us an enquiry and we can put together a quote for you.
We are conscientious that some of our patients or their close family members are deemed clinically vulnerable. Therefore, all our staff are fully vaccinated against Covid-19 for your protection and peace of mind.