Medicals
Routine medicals provide an overview of your current health status and medical needs, while highlighting any health-related issues for the future.
They offer valuable opportunities to screen for health problems at an early stage, to address any particular health concerns and to consider general health issues, risk factors, and lifestyle. They also highlight if known health issues are improving, staying the same, or getting worse.
When it comes to disease, prevention is much easier than curing and the earlier you are aware of a health issue, the easier it tends to be resolved and in some instances completely reversed.
For peace of mind, we'd recommend at a minimum an annual medical with regular health screenings throughout the year.
All our medicals take place in our London clinic with one of our experienced doctors. We offer a reliable, confidential, one-to-one service.
Put your mind at ease with an annual medical.
We always have time to listen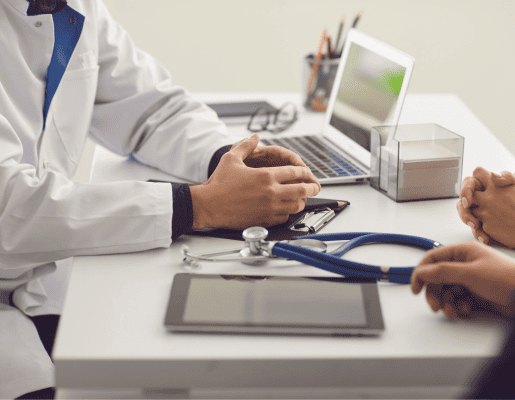 Standard Well Person Medical
1-hour appointment with one of our experienced GPs.
During your consultation with a Fleet St. Clinic GP, we will review your medical history, any medications you are on and your family history to determine any hereditary health risks.

Vital Observations
Height, weight, BMI, resting heart rate and blood pressure.

Physical Examination
Our GP will review your eyes, ears, mouth, throat, stomach, abdomen and conduct a respiratory auscultation.

Urine Analysis & Blood Test
Including infection markers, glucose and protein levels, comprehensive cholesterol profile and liver and kidney function tests.

Resting Electrocardiogram (ECG)
ECG assists in identifying irregularities in the heart's electrical activity, while also providing insights into the potential presence of significant coronary artery disease.

Age-Appropriate Sex-Specific Tests
Your GP will advise if you are suitable for a breast examination or a prostate examination.

Price: £299
Book Appointment
Executive Well Person Medical
An Executive Wellperson Medical is a 1.5 hours appointment with one of our experienced GPs. You benefit from all the services included within our standard well person medical, as well as a few extras, see below:

For everyone:
- Bowel cancer screening test
- Audiometry

For women:
- Breast examination
- Cervical sampling
- Pelvic examination

For men:
- Physical prostate examination*
- Prostate PSA blood test*

* Only appropriate for men in particular age ranges, unless there is a specific medical reason.

Price: £475
Book Now
VISA Medical
VISA medical usually comes with a framework which is set by the country you are travelling to. As each country is different, most likely you will have specific documentation containing certain health requirements.

Enquire by Email
Bespoke Medical
Additional services can also be added to our standard or executive well person medical for additional fees.

This is our bespoke medical service and needs to be booked with our reception team so they can confirm which services you need and the cost. Get in touch today to book a bespoke medical.
Enquire by Email
Keep your health in check and book a screening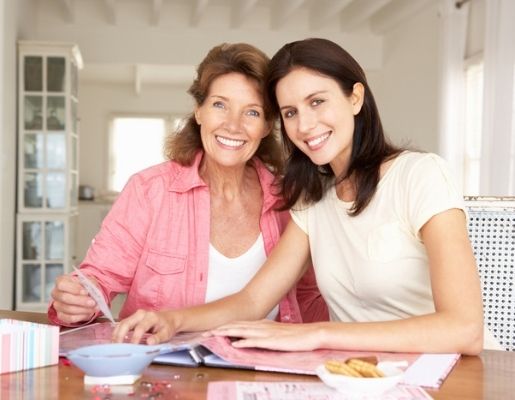 Don't see a medical that works for you?
We can create one that perfectly fits your needs.
You may have a certain criteria that your medical may need to fulfill for work, travel or VISA purposes. We can create a bespoke medical tailored to those requirements. Send us an enquiry outlining your requirements as well as any supporting documentation and we can provide you with a quote and next available dates.
Enquire by Email
Experience is Everything
When it comes to your health, experience is everything.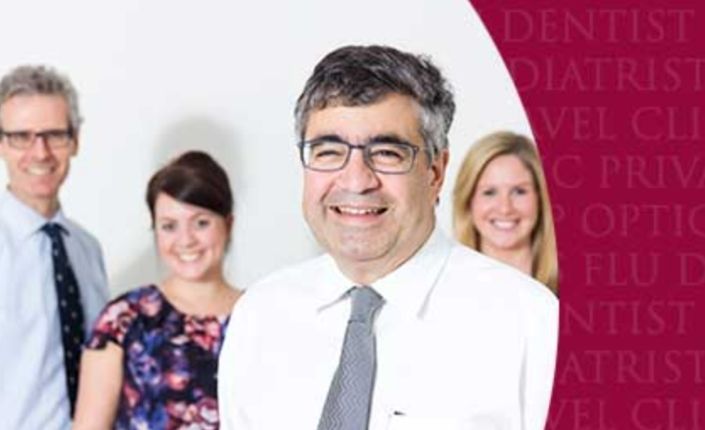 Our dedicated clinicians deliver unparalleled, individual care and attention. Experience translates into good clinical judgement, early and accurate diagnosis, timely treatment, and excellent, all-round care. It also brings fast access to a broad network of world-class specialists across the full range of medical and surgical disciplines.
When it comes to delivering excellence in private medical care, experience counts.
FAQS
It would be preferred if you were able to attend either your 'Executive Medical' or your 'Standard Medical' having fasted. This involves having small amounts of water (black tea is allowed) for a minimum of 8 hours before your appointment. This is so we retrieve the most accurate results, rather than getting abnormal results which would require further testing.
For example:
A medical at 9 am: Avoid food before your appointment.
A medical at 3pm: please only have a very small breakfast, and fast afterwards.
This applies to both male and female medicals.
Yes, you have full control over who you see when you book a medical with us. Standard well person medicals can be booked online and you can choose the gender of your doctor. If you are booking over the phone or by email, you can ask the receptionist directly who you would prefer to be seen by.
We are conscientious that some of our patients or their close family members are deemed clinically vulnerable. Therefore, all our staff are fully vaccinated against Covid-19 for your protection and peace of mind.