| Flu Vaccine Type | Suitable For | Status: |
| --- | --- | --- |
| Premium Recombinant Quadrivalent | Suitable for 18 years+ | From 9th October |
| Cell-Based Quadrivalent | Suitable for 2 years - 64 years | From 25th September |
| FluAd® Quadrivalent | Suitable for 65 years+ | From 25th September |
| Standard Quadrivalent | Suitable for 6 months - 64 years | From 4th September |
| Children's Nasal Spray - Quadrivalent | Suitable for 2 - 18 years | From October - Join the Waitlist |
Fleet Street Clinic is not a VAT registered company
Private Flu Jabs
Flu, or influenza, is a contagious respiratory infection commonly known as "just the flu." Despite its perception as a mild illness, it can be severe and even fatal.
It spreads through coughs and sneezes, affecting people of all ages. Complications like pneumonia can arise, particularly in those deemed vulnerable, such as the young and elderly, although even healthy individuals can experience severe illness.
In the UK, the peak flu season is usually from late December to March, but timing varies in different regions, and it is important to be vaccinated before then. Most people are vaccinated between September to November each year.
Getting vaccinated is easy. We are a London-based clinic which allows walk ins as well as booked appointments. Early vaccination is crucial to allow sufficient time for full immunity to develop before potential exposure.
Travellers visiting the Southern Hemisphere or tropical countries should note flu follows a different pattern. The tropics for instance have a year round flu season so a flu jab is recommended before travel.
Our comprehensive range of flu vaccinations caters to individuals aged 6 months and older, ensuring the whole family can be protected.
What types of flu jabs do you offer?
Premium Recombinant Quadrivalent – £45
Supemtek uses recombinant technology to create an exact molecular match between the flu jab and the antigens of each of the 4 flu strains that it covers. This flu jab offers optimal protection against flu and is our premium choice.
Suitable for: all ages over 18 years – Book Online
Cell-Based Quadrivalent – £38
Manufactured using cell grown cultures rather than traditional egg-based production, this flu jab may also provide a closer match with the antigens of the circulating flu strains than the Standard Quadrivalent flu jab, and may be sightly more protective. It is recommended for severe egg allergy or egg-free vaccine preference.
Suitable for: 2 years –  64 years – Book Online
FluAd® Adjuvanted Quadrivalent – £38
Contains adjuvant to generate a greater immune response, making it the preferred option, alongside recombinant vaccines, for seniors who require more flu protection.
Suitable for: 65 years and older – Book Online
Standard Quadrivalent – £30
This option is the most widely used flu jab, and is generally more widely available than the newer options (recombinant/ cell-based).
Standard Quadrivalent vaccines are egg-based and offer good general protection for healthy adults at a lower price point.
Suitable for: 6 months old –  64 years – Book Online
Children's Nasal Flu Spray Vaccine (Quadrivalent) –  £38
The vaccine is sprayed directly into the nose, not given by injection. This is our pain-free child-friendly flu vaccine although in recent years, has been vulnerable to supply issues. Please consider an injected vaccine if this happens rather than delaying vaccination.
Suitable for: 2 years –  18 years – Join the Waitlist
Should I get the flu jab every year?
Yes, the best way to protect yourself and your loved ones is to get the flu jab each year.
This is especially important for those who may have health concerns that put them at higher risk of health complications.
The strains of flu in circulation change each year and so the previous year's vaccine may not contain the current year's dominant strains, therefore offering much less, if any, protection.
Immunity to flu is not long-lasting, so an annual flu jab is essential for maximum protection.
Our recommended vaccine would be the premium recombinant quadrivalent due to its superior protection. It contains three times more antigen than both egg-based and cell-based standard-dose vaccines.
However, the most common flu jab would be the Standard Quadrivalent. Which offers good protection at a cheaper price point.
Take a look at all our options and decide which flu jab best suits you. If you are unsure, book a Standard Quadrivalent and discuss with your nurse at your appointment. They may advise you upgrade to another vaccine, based on your health, medical history and/or your age.
When is the best time to get vaccinated?
Ideally you would want to be vaccinated prior to exposure to the flu virus.
Flu jabs take 14-21 days to reach maximum protection so the earlier you have your flu jab, the better protected you will be.
Vaccinations become available during September and we see a spike in interest during October and November.
Remember it's never too late.
Book your flu jab today to stay flu-free!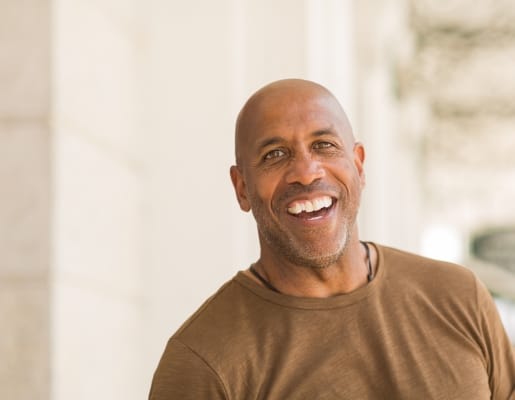 Want maximum flu protection?
Introducing the Premium Recombinant Flu Jab
Supemtek is our premium quadrivalent flu vaccine. It is produced using recombinant technology, which makes it the most robust flu jab on the market.

What are the benefits?
- Exact molecular match between the vaccine and the 4 influenza strains.
- Avoid the risk of mutations that can sometimes occur when viruses are grown in egg or cell culture.
- It contains three times more antigen than both egg-based and cell-based standard-dose vaccines.
- Compared to the Standard Quadrivalent, Supemtek reduced the risk of flu by an additional 30% for adults aged 50 years and older.

Recombinant technology is likely to replace egg-based vaccine production in the future. Benefit from the latest technology today but investing in a Premium Recombinant Flu Jab.

Continue reading on why the Recombinant Flu Vaccine is the most advanced protection from influenza or book your flu jab online below.
Book Now
Can you vaccinate babies & children?
Yes. Vaccinating babies & children is important as it not only protects them but it stops them from spreading the flu virus.
Children are often referred to in the media as "super spreaders" for the flu. Luckily there are a few options to vaccinate babies and children.
Standard Quadrivalent – this is an egg-based injected vaccine.
Suitable from 6 months old – Book Online
Cell-Based Quadrivalent – this is an injected vaccine recommended for severe egg allergy or egg-free vaccine preference.
Suitable from 2 years old – Book Online
Nasal Quadrivalent Flu Spray – this is a sprayed into the nose of the child.
Suitable for 2 – 18 years – Join the Waitlist
Due to supply issues, the nasal flu spray has faced delays and availability problems in recent years.
Our recommendation to parents is to prioritise their child's flu protection by booking an injected vaccine instead of waiting for the nasal spray. Ensuring adequate flu protection for your child is of utmost importance.
I'm young and healthy, do I still need to get vaccinated?
Although vaccination protects the person who had the vaccine by building in antibodies, that is not their only purpose in society.
If the majority of a population is vaccinated, it offers protection to vulnerable people who either can't get a flu vaccine or those in whom the flu vaccine is less effective. We should be thinking about how the flu jab helps the wider community we live in and to remember even healthy and young people can experience complications due to the flu.
You might also be interested in:
| Flu Vaccine Type | Suitable For | Status: |
| --- | --- | --- |
| Premium Recombinant Quadrivalent | Suitable for 18 years+ | From 9th October |
| Cell-Based Quadrivalent | Suitable for 2 years - 64 years | From 25th September |
| FluAd® Quadrivalent | Suitable for 65 years+ | From 25th September |
| Standard Quadrivalent | Suitable for 6 months - 64 years | From 4th September |
| Children's Nasal Spray - Quadrivalent | Suitable for 2 - 18 years | From October - Join the Waitlist |
Fleet Street Clinic is not a VAT registered company
FAQS
For 2023/ 2024, the strains are: Egg-based vaccines:
• an A/Victoria/4897/2022 (H1N1)pdm09-like virus;
• an A/Darwin/9/2021 (H3N2)-like virus;
• a B/Austria/1359417/2021 (B/Victoria lineage)-like virus; and
• a B/Phuket/3073/2013 (B/Yamagata lineage)-like virus.
Cell culture or recombinant-based vaccines:
• an A/Wisconsin/67/2022 (H1N1)pdm09-like virus;
• an A/Darwin/6/2021 (H3N2)-like virus;
• a B/Austria/1359417/2021 (B/Victoria lineage)-like virus; and
• a B/Phuket/3073/2013 (B/Yamagata lineage)-like virus
Flu jabs are very safe for pregnant women. If the mother has a flu vaccination in the second or third trimester, it confers protection to the newborn, making it not only safe and recommended for the month but also offers babies some protection against the virus. This is important because flu vaccinations are only suitable for babies from 6 months onwards.
Quadrivalent flu jabs including egg-free options are available now
Yes, as you've never had the flu until you've had flu. Just because you have been fortunate to not have had the flu up until now doesn't mean you will never get it. The vaccine won't offer you 100% protection but if you do get sick, you'll most likely have less severe symptoms. Not only that, but flu vaccinations offer protection to those you love, those you work with and those vulnerable in your wider community.
or Call to Book
Yes. At Fleet St. Clinic, we offer cell-based and recombinant vaccines for those with severe egg or chicken protein allergies. They are quadrivalent flu jab protecting against the same 4-strains as the standard quadrivalent flu jab.
You can book your cell based or recombinant, egg-free flu jab online here.
Yes, although it tends to become available later in the season than the injectable flu jab. We start vaccinating against the flu from the end of September but usually get the nasal flu spray stock late October/ early November.
If you're currently feeling sick/ unwell, it is best to wait until you are feeling better before getting vaccinated. Babies under 6-months should be vaccinated but we encourage mothers to get vaccinated whilst still pregnant so that some immunity can be passed on to the newborn during this time. Those with complex health needs or allergies to any ingredients within the flu jab should first speak with one of our GPs to determine if they are suitable for the flu jab.
The flu vaccine is not a live vaccine meaning you cannot get the flu from a flu jab. Most people have little to no side effects following vaccination. The most common side effect is a reaction at the injection site. This can be tenderness, redness and slight swelling. This usually clears up in a day or two and as the flu vaccine is generally given in a patient's non-dominant arm, this doesn't cause any issues. Other side effects may include, headache, muscle aches, low-grade fever and/ or nausea. Again these are short-lived, experienced for no longer than 1-2 days. Rest and paracetamol is usually advised. Serious side effects are extremely rare.
We are conscientious that some of our patients or their close family members are deemed clinically vulnerable. Therefore, all our staff are fully vaccinated against Covid-19 for your protection and peace of mind.