| Fully Vaccinated: Arrivals PCR Testing | Price | How to Book |
| --- | --- | --- |
| Day 2 PCR Testing | £195 | Book online |
| Not-Fully Vaccinated: Arrivals PCR Testing | Price | How to Book |
| --- | --- | --- |
| Day 2 & Day 8 PCR Testing | £275 | Call to book |
| | | |
| Day 5: "Test to Release" PCR Testing: | | |
| - Ultra Rapid: Results within 2 - 5 hours | £395 | Book online |
| - Same Day: Results within 24 hours | £295 | Book online |
| - Standard: Results within 48 hours | £175 | Book online |
Fleet Street Clinic is not a VAT registered company
RETURNING TO ENGLAND FROM THE REST OF THE WORLD:
Fully Vaccinated Travellers
If you are arriving into England from any country or territory that is not on the "red list" and you are fully vaccinated you are required to:
Before you travel to England you must:
book and pay for a day 2 COVID-19 test – to be taken after arrival in England
complete a passenger locator form – to be completed in the 48 hours before you arrive in England
After you arrive in England you must:
After you arrive in England you must take a COVID-19 test on or before day 2
Fully vaccinated is defined as people who have had a full course of an approved vaccination. If you will be in England for less than 2 days you still need to book and pay for a day 2 COVID-19 test. You only need to take the test if you are still in England on day 2.
Fully vaccinated is any traveller who meets the required criteria for a full course of an approved vaccination – you can check here.
If you are not-fully vaccinated, please following the Covid-19 travel testing advice, found here.
What COVID-19 tests do I need to travel to England if fully vaccinated?
You will need to book a Day 2 test prior to departing the UK to be taken after you arrive in England, on or before day 2.
You must book your Day 2 test before you travel to England. We will provide you with a passenger location number for your passenger locator form, which is to be completed in the 48 hours before you arrive in England.
Your Day 2 test appointment will take place on or before Day 2 of arrival in England – which meets the UK-Government testing requirements for fully vaccinated travellers.
What is meant by a "Fully Vaccinated Traveller"?
An arrival is recognised by the UK as fully vaccinated, if you have received a complete course of a recognised vaccine at least 14 days before arriving in England.
Approved vaccines and the list of countries and territories with approved COVID-19 vaccination programmes for travel to England include:
in the UK, or UK vaccine programme overseas
with the Oxford/AstraZeneca, Pfizer BioNTech, Moderna or Janssen vaccines (or formulations of the vaccines in the relevant countries such as AstraZeneca Covishielf) in the EU, Andorra, Iceland, Lichtenstein, Monaco, Norway, San Marino, Switzerland, Vatican City State, the US, Australia, Antigua and Barbuda, Barbados, Bahrain, Brunei, Canada, Dominica, Israel, Japan, Kuwait, Malaysia, New Zealand, Qatar, Saudi Arabia, Singapore, South Korea, Taiwan or the UAE
More details can be found here. You must be able to prove that you've been fully vaccinated under an approved vaccination programme to travel.
You can still travel to England if you do not qualify as fully vaccinated but you must follow different rules – learn more here.
How do I receive my passenger locator number?
You will receive your passenger locator number by email.
The email you provide whilst booking your appointment will be the email we use to send you your passenger locator number. You can update this by contacting us at any time prior to your appointment.
In some circumstances, our confirmation email accidentally gets sent to spam. If you haven't received your email, please check your spam folder before contacting us to rule this out.
Rapid, reliable Covid-19 travel tests
at Fleet Street Clinic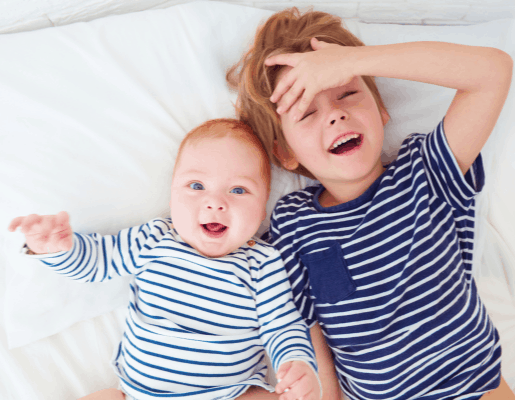 Children travellers:
The rules for children is dependent on age and country of residence.
Children who reside in the UK or in a country with an approved vaccination programme:
Aged 4 and under:
- Do not have to quarantine on arrival in England
- Do not have to take any Covid-19 travel tests
Aged 5 - 17 years:
- Do not have to quarantine on arrival in England
- Must take a day 2 test on or before day 2

Children who reside in other countries:
Aged 4 and under:
- Must quarantine at home or in the place they're staying for 10 days.
- Do not have to take any Covid-19 travel tests
Aged 5 - 17 years:
- Must quarantine at home or in the place they're staying for 10 days.
- Must take a day 2 & day 8 Covid-19 test
Book Appointment
| Fully Vaccinated: Arrivals PCR Testing | Price | How to Book |
| --- | --- | --- |
| Day 2 PCR Testing | £195 | Book online |
| Not-Fully Vaccinated: Arrivals PCR Testing | Price | How to Book |
| --- | --- | --- |
| Day 2 & Day 8 PCR Testing | £275 | Call to book |
| | | |
| Day 5: "Test to Release" PCR Testing: | | |
| - Ultra Rapid: Results within 2 - 5 hours | £395 | Book online |
| - Same Day: Results within 24 hours | £295 | Book online |
| - Standard: Results within 48 hours | £175 | Book online |
Fleet Street Clinic is not a VAT registered company